Effective immediately. Tech Smiths will be suspending retail repair operations, due to impacts from COVID 19. We are no longer taking appointments at this time.
We deeply regret the need to take these actions, but the financial impact of COVID 19 on our business has forced us to put our repair business on indefinite hold.
All existing repairs will be completed before September 30th at which time we will be vacating our space at 721 Media Center.
Should conditions change, we will make an announcement here and in an email to all of our valued customers.
It has been a great honor and privilege to serve you all.
STAY TUNED!
We are the Mid Hudson Valley's only Apple Authorized Service Provider! We have Apple Certified Macintosh Technicians available to work on your warrantied and non-warrantied Mac.
With access to all Apple technical resources, bulletins, and diagnostic tools, we are able to resolve any issue you may have. Give us a call.
At Tech Smiths, we're equipped to fix any problem with your Macintosh. We are a full-service Apple shop, and the scope of our expertise goes beyond hardware repair. If you have a program that is quitting unexpectedly, you need some expert assistance upgrading, or you need on-site IT professionals for your business, we can take care of your needs.
You can find out which model you have and check your AppleCare Warranty Status by going to this page.
In the event that you require warranty service or technical support for your Macintosh or Apple peripheral within the warranty period you need only to call Apple's support hotline at 800-APL-CARE (275-2273). A technician will help diagnose the problem and if they cannot solve the problem on the phone, they will do one of the following:
Provide an advance replacement of the product
Dispatch an Apple service technician to your home or office to make the needed warranty repair if your product is covered by an on-site warranty
Expedite return of your product to Apple for depot repair (Portables and Monitors)
Refer you to the nearest Apple Authorized Service Provider
Repair Prices
| | |
| --- | --- |
| Counter Consultation | $49 – up to 20 minutes |
| Standard Labor Rate | $169/hr for the first hour$109/hr for each additional hour |
| Service Call | $159 for the first hour$129 for each additional hour |
| Remote Access | $109/hr |
| Data Recovery | $199 – $499 |
| | |
| --- | --- |
| Virus Scan | $169 |
| Warrantied Mac Diagnostic(No Accidental Damage) | $0 |
| Laptop Diagnostic | $69 |
| Basic Desktop Diagnostic | $79 |
| Operating System Installation | $70 |
| Data Migration | $75 |
| Liquid Spill Diagnostic | $199 |
| Expedite Fee | $220 |
Data Recovery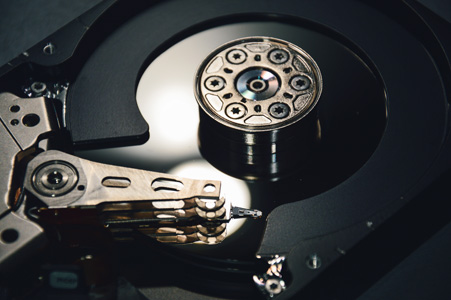 For the past twelve years we have been able to help out a countless number of people with data recovery. Anything from accidental deletion of data to hard drive failure. Over the years we have built an invaluable toolbox for recovering data and we're always learning new tricks. But as you know technology is evolving at a blinding speed so when we come across a data retrieval job that we unable to accomplish in our shop, we turn to the professionals at Drive Savers and Gillware.

Statement of Policies
Warrantied Repairs:
Tech Smiths, as an Apple Authorized Service Provider, is an independent service provider contracted and authorized by Apple (AASP #: 677806) to perform warrantied hardware only repairs on Apple laptop and desktop computers.
For software (application setup, OS installs, configurations), hardware setup and training, our standard rates will apply.
If an issue does not replicate in our shop during an Apple Warrantied repair, our standard diagnostic rate will apply.
Tech Smiths does not provide warranty phone support. Please call your area's Apple customer support listed here: http://www.apple.com/support/contact/phone_contacts.html
Tech Smiths currently does not service iPods, iPhones or iPads.
If you have any questions or concerns, please review the terms and conditions of your AppleCare Projection Plan here: http://www.apple.com/legal/applecare/appgeos.html
Non-Warrantied Repairs:
Tech Smiths charges a $69.00 diagnostic fee for laptops and $89.00 for desktops for assessing most problems, and a $199 liquid damaged diagnostic fee for assessing liquid damaged computers.
In the instance of liquid damage the $199 liquid damaged diagnostic fee is charged up front before cleaning and diagnostics are performed. Liquid spill cleanings are performed as soon as possible after being dropped off to mitigate any possible corrosion. The service includes full ultrasonic cleaning of the logic board and diagnosis of any failing components.
Once a computer is diagnosed, customers are quoted labor and parts charges. Our labor rate is $169.00 for the first hour then $109 per hour for each additional hour. If a customer decides to proceed with a repair, total fees include the diagnostic fee, labor fee and the price of parts.
Tech Smiths requires that any parts needed for machines with accidental damage or machines not left in our shop be paid for in advance before those parts are ordered
All Repairs:
Tech Smiths does not make appointments. All repairs are done on a first come-first served basis.
A $49 counter consultation fee is charged for each 20 minute block of time spent at the front counter. This fee is normally waived when a computer is left in the shop for diagnosis.
An expedite fee ($220.00) is available that places a customer's computer at the head of our repair queue in all stages of the repair. This fee is charged in addition to diagnosis, parts and labor and does not guarantee the repair to be finished within a certain timeframe.
In some instances, we allow a customer's place to be reserved in our repair queue without their computer being left in our shop. When the name reaches the top of our queue, we call to ask that they bring the computer back in. After being called, the customer has three days to bring in their computer. On the fourth day, if we have not received the computer, their name will be removed from our queuing system. For non-AppleCare repairs we require a $49 deposit be left to reserve the spot in queue. This deposit is not refundable even if the customer decides not to have any work performed.
Data Storage – Backup – Restore:
Tech Smiths is not responsible for customer's data, we assume that the customer has a recent and valid backup. Tech Smiths will backup data upon request at our normal bench rate, but we are not responsible for backup or restoration of unrecoverable data. Tech Smiths is not responsible for long-term storage of data. We make our best attempts to recover data from failing or damaged hard drives upon customer request. Our data recovery rates for retrieving data range from $200 – $500.
Privacy:
Tech Smiths does not share or sell email or any other personal information about you or your business collected during our transactions. All information collected is used for billing purposes and to contact you regarding the status of your repair.
All passwords and customer data are kept completely confidential.
Miscellaneous:
Tech Smiths reserves the right to refuse service for any reason.
Tech Smiths is not responsible for equipment failures that occur while a machine is in our possession.
Once a repair is complete, Tech Smiths cannot retain items for longer than two weeks unless by explicit arrangement. For items left longer than two weeks Tech Smiths will attempt to contact the customer a total of three times. We assess a storage fee of $20.00 per week from the two-week mark forward. After three months of inaction, Tech Smiths will assume possession of the item or items.
Unless otherwise instructed, please take carrying cases, power supplies, chargers, boxes and unnecessary items with you.
EFFECTIVE IMMEDIATELY: We have switched to APPOINTMENT ONLY service. Please use our appointment scheduler located HERE